Fullerton Indians


Class Of 1964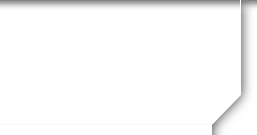 Terry Amick
Profile Updated:
May 2, 2017
| | |
| --- | --- |
| Residing In: | Peoria, AZ USA |
| | |
| --- | --- |
| Occupation: | Retired from public health research at UMass |
| | |
| --- | --- |
| Children, Grandchildren | Children: Lena, 26 and Kyla, 23; stepson Andrew, 29. No grandchildren yet. |
| | |
| --- | --- |
| Military Service: | U.S. Army, Vietnam 1967-69 |
How often do you get back to Fullerton?
Have been back only a couple times since 1966.
Do you still see/talk to/hang out with any classmates? Who?
I've lost track of everyone. This is a GREAT website and I love seeing other's profiles. Had lunch with Steve Maurer recently. It was great to see him.
What did you want to do or think you were going to do when you finished high school?
Wanted to go to college and play football but didn't have a clue other than that. So I went to college and played football and still don't have a clue. I wanted to stay out of the draft but that plan didn't work well. I was stationed at Fort Lewis, WA and then sent to Vietnam where I had a desk job and hunkered down for 9 months until I could get home.
What's on your "bucket list"?
Road trips down the east and west coasts. Go back to Italy and retake pictures that I lost when my hard drive died. Finish writing that book. Okay, start writing that book. Learn to play the ukulele.
Favorite place to go?
New England, Italy, Northwest US, Hawaii, Northern California, San Diego, New Zealand, Cape Cod, Florida Keys, Tahiti, Cook Islands, Carumba's (Mexican food) on Friday nights.
How old do you feel?
Pretty young as long as I'm sitting down and not looking in a mirror.
What do you like to do in your spare time?
Garden, write, take pictures, volunteer, read, travel, see my kids, keep track of UMass basketball.
Biggest thing you would do differently if you went back to your time at FUHS?
There are no do-overs. I've lost all hope of changing my past. I have some great memories though. If I had been a bit more mature I would have put more effort into getting to know my classmates.
What would we be surprised to know about you?
Rode my bike from San Francisco to Big Sur and back about 13 years ago. Ran several half-marathons. Been married 3 times. Apparently not good at relationships, but willing to try. In a small world story, ran into my ex-brother-in-law while I was visiting my daughter at Oberlin College in Ohio. Jeff is the football coach there (he also went to FJC). When you've been married so many times you're bound to encounter ex-family members occasionally. Had a great visit.
Famous or interesting people you've met?
George McGovern (governor), Ed Begley Jr. (actor), Carrie Fisher (actor), Al McCoy (voice of the Phoenix Suns), Jerry Remy and Don Orsillo (TV announcers for the Boston Red Sox), Jon Kabat-Zinn (author), Eben Alexander (author), don Miguel Ruiz Jr (author), Michael Beckwith (author), John Bradshaw (author), Will Tuttle (author); seems to be a theme emerging here, especially considering what they wrote.