Fullerton Indians


Class Of 1964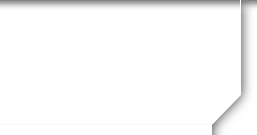 Steve R. Born
Profile Updated:
July 7, 2017
| | |
| --- | --- |
| Residing In: | Diamond Bar, CA USA |
| | |
| --- | --- |
| Spouse/Partner: | Pennie Born, LHHS '61. Found each other late in life, together for around 30 years, married for 25+ |
Children, Grandchildren
My two sons are Richard (Rick), 47, and Michael (Mike), 42. Step daughters are Camille, 53, and Vivyana, More…

51. Between the two of us, we have 12 grandchildren and 3 great-grandchildren. None of our children live in Ca., so no grandkids to spoil on a daily basis. We see them, but not often enough.
How often do you get back to Fullerton?
Every week to visit my mother, usually on Fridays. Also worked in Fullerton for 40+ years.
What's on your "bucket list"?
Survive the dialysis I'm currently going through. Otherwise done all I really care about, i.e. been on many cruises, seen Niagara Falls, etc. I was considering going to the reunion, but recent circumstances force me to cancel those plans. On August 21 I went in for a triple bypass, currently recuperating at home. Came as a complete surprise to me, didn't feel at all sick, just tired a lot. Live like it won't last. On June 25 2017 I got a kidney, so I did survive the dialysis!!!! On to better things, less restrictive diet, etc. Homebody for some time though to recuperate
Favorite place to go?
Disneyland and cruising. I don't mean cruising Harbor Blvd., either! We recently went on a Western Caribbean cruise with my two sons and their wives out of Galveston, Tx. First cruise with family out of the 20 or so we've been on, what a blast! Found a company called Dialysis at Sea that took care of my needs as far as dialysis goes, nice to be able to have the lifestyle we are used to and still take care of the medical issues. We plan on using them again in a few years and go to Alaska again, hopefully more family can join us, step-daughters, nieces, nephews, etc. Sure does add to the fun.
How old do you feel?
88, but mostly because of my knees. Feel much younger since the bypass, maybe 58, LOL.
What do you like to do in your spare time?
Pennie and I like to go to Orange Plaza and prowl around the antique shops. A dear friend of ours owns a shop on Glassell, and we visit with her and go across the street to Gaby's and have Mexican food and maybe a margarita or two. We do other antique areas as well, but Orange is our favorite. I have been collecting old or antique cameras for quite some time now and that's what I look for mainly. Annual passes to Disneyland lets us indulge in another favorite activity.
Biggest thing you would do differently if you went back to your time at FUHS?
Date more and study harder.
Steve R.'s Recent Comments
Thank you all for the good thoughts about the list, I await with bated breath! I am okay until then, however.
I was recently informed I was accepted and put on the National Kidney Transplant list, just a waiting game now! Coming up on two years since starting dialysis, feeling better all the time, but a new kidney would really be great. Steve