Fullerton Indians


Class Of 1964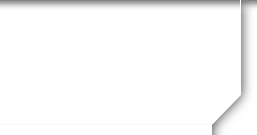 Bill Brown
Profile Updated:
August 21, 2014
| | |
| --- | --- |
| Residing In: | Twin Lakes Village, ID USA |
| | |
| --- | --- |
| Spouse/Partner: | Beth, married 2/8/2014 |
| | |
| --- | --- |
| Occupation: | Director, Northwest Concussion educators, LLC |
| | |
| --- | --- |
| Children, Grandchildren | Billy, FUHS '96 |
| | |
| --- | --- |
| Military Service: | USNR |
Yes! Attending Reunion
How often do you get back to Fullerton?
Annually, Jan & Feb in 2014
Do you still see/talk to/hang out with any classmates? Who?
Diane Key Oestriech
Bill Crowl
John Snow
Diana Pietrowski Enright
Launna Jeffrey Gillette
What did you want to do or think you were going to do when you finished high school?
I just wanted graduate (barely) and then go to college at USC - and I did after one year at Iowa State and a semester at FJC. Years later I was teaching and coaching at FJC as well as FUHS. I certainly didn't see myself ever teaching after having so much trouble learning and getting through high school.
What's on your "bucket list"?
Nothing, and that is beginning to worry me.
Favorite place to go?
I don't think I've been there yet. I do have many favorite(s) however.
How old do you feel?
I feel like I'm about 55 or so, although there are days that make me feel like a true "grumpy old man."
What do you like to do in your spare time?
I play golf and go fishing in my spare time. I still devote some time and energy to a few causes like post concussion syndrome and traumatic brain injury.
Biggest thing you would do differently if you went back to your time at FUHS?
I wouldn't run and then fall on the FUHS on the pool deck. That fall, in February of our sophomore year, caused a bad concussion and fractured vertebrae both of which still bother me. Thirty two years later my son, Billy, got a concussion playing water polo for FUHS.
Due to the effects of my concussion there were many days when I thought I would never graduate from FUHS, yet ultimately I taught English, History and Psychology at FUHS for twenty years.
What would we be surprised to know about you?
My Dad was the Minnesota state swimming champion in the 100 free in 1941, I was the Calif. champion in 1964 and Billy won the CIF title in the 100 breast stroke in 1996. We are the only three generation H.S. swimming champions in the US. I know, big deal huh?
Famous or interesting people you've met?
The FUHS reunion committee, who could be better?