Fullerton Indians


Class Of 1964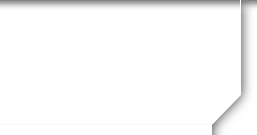 Rj Smith
Profile Updated:
February 18, 2019
| | |
| --- | --- |
| Residing In: | Las Vegas, NV USA |
| | |
| --- | --- |
| Spouse/Partner: | Jackie Smtih |
| | |
| --- | --- |
| Occupation: | Client Partner - Capgemini |
Children, Grandchildren
Two children - Rj Smith IV - 34 & Sarah Starr Bridge - 33
Three grandchildren - Declan & Tristan More…

6 years old (twins boys - born January 2012) and Rowan born 2016.
| | |
| --- | --- |
| Military Service: | U.S. Army - Vietnam |
How often do you get back to Fullerton?
I get back to Fullerton about once a quarter, with offices in Los Angles and Irvine, I get back to Southern California about twice a month.
Do you still see/talk to/hang out with any classmates? Who?
See most of classmates on social media. Most recently had lunch with Bill Brown while he was staying in Las Vegas.

I know from this site that several classmates live in the LV Valley, but have not been able to contact them (not from lack of trying). If you are visiting or live here, ping me.
What did you want to do or think you were going to do when you finished high school?
Wanted to get through college and stay out of Vietnam. Accomplished one - got through college and went to Vietnam.

Leaving FUHS, my longest term vision was FJC. After three years in the Army, I came home with a clear vision of what I didn't want to do. Life became clearer, finished college and started a successful career in the Information Technology space that I am still engaged with today.
What's on your "bucket list"?
Cycle tour of Ireland. Stay in good health.
Favorite place to go?
India, China, Caribbean, St. Barth's, Hawaii, Ireland and Scotland.
How old do you feel?
For the most part 40. I find it hard to believe that we're "senior citizens" and get discounts at the movies.

I am still working and very active with family, friends, traveling and cycling.
What do you like to do in your spare time?
Cycling, traveling and collectting wine. As part of my job, I travel to some interesting part of the world (the "Taj", Great Wall of China, etc) and try to be a tourist as often as possible.
Biggest thing you would do differently if you went back to your time at FUHS?
Study harder.
What would we be surprised to know about you?
It all depends how you measure success - but I've surprised myself with my accomplishments in my professional career and having a great family.
Famous or interesting people you've met?
Ronald Reagan - attended The 50th Presidential inaugural as friend of the first family.

After returning from Vietnam, I spent my last year in the service in Washington D.C. Under the small world category, I got to meet with Brig Owens who I had not seen since I was a freshman at FUHS.

While in Vietnam, we went to the port of Saigon. Coming through the gates an MP asked if I was "Butch" Smith. I replied yes and was told a person on the Sea Train ship at the port was looking for me. Turned out to be Junior Lewis (class of 1963). Junior was a helicopter pilot heading north during the TET offensive. Junior and family live in Arizona.

Under the same "small" world category, Jackie and I went to a soccer game in San Diego. Arnold Forsyth (class of 1963) was sitting in front of us. I believe his lives in Montana today.